The Couple Checkup: Find Your Relationship Strengths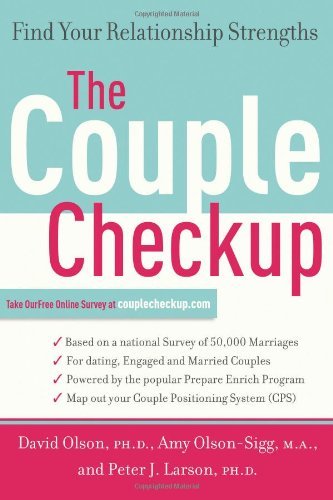 A book and online profile that identifies a couple's strengths to help them build a more vital relationship.Based on an unprecedented national survey of 50,000 marriages, The Couple Checkup presents the principles for creating a successful couple relationship. The free online profile includes fifteen to twenty categories that are customized based on the relationship stage-whether dating, engaged, or married-the age, and whether or not children are involved. The book also includes the SCOPE Personality Profile and the Couple and Family Map of the relationship.
Each chapter of the book matches a category in the free individual profile. While the book stands on its own, using the Couple Checkup with the book provides the maximum benefit. In addition, each chapter contains couple exercises to help build couple strengths in a variety of areas. For more information please click here.
Other Books We Recommend: